Chapter 1

Colonial Reality and Subaltern Subjectivity

Although in Lost Histories there are 85 images, the original book manuscript had over 150 images. In the book, I footnote when there are additional images that are located on this website. Below I include the corresponding page and footnote that mentions the image seen below. This website may include 1 or 2 images printed in Lost Histories that do not have copyright restrictions or that are part of my personal collection, but overwhelmingly this website includes additional images that could not make it into Lost Histories. Therefore, it is important to check out the book, as almost all the images in the book are not included on this site, primarily due to copyright permissions being granted for the book exclusively.

The Human Pavilion

The Human Pavilion (Jinruikan) at the Fifth Domestic Industrial Exposition in Osaka in 1903 was the first anthropological display at an exposition in Japan that featured living human beings. Its location outside of the exposition grounds has led some to dismiss it as being part of the exposition but references to the Human Pavilion were included in exposition documents, including the official exposition song. The below map from the Osaka chōhō (4.1.1903) shows the Human Pavilion highlighted in yellow. (Corresponds to Lost Histories, p.26, footnote 2).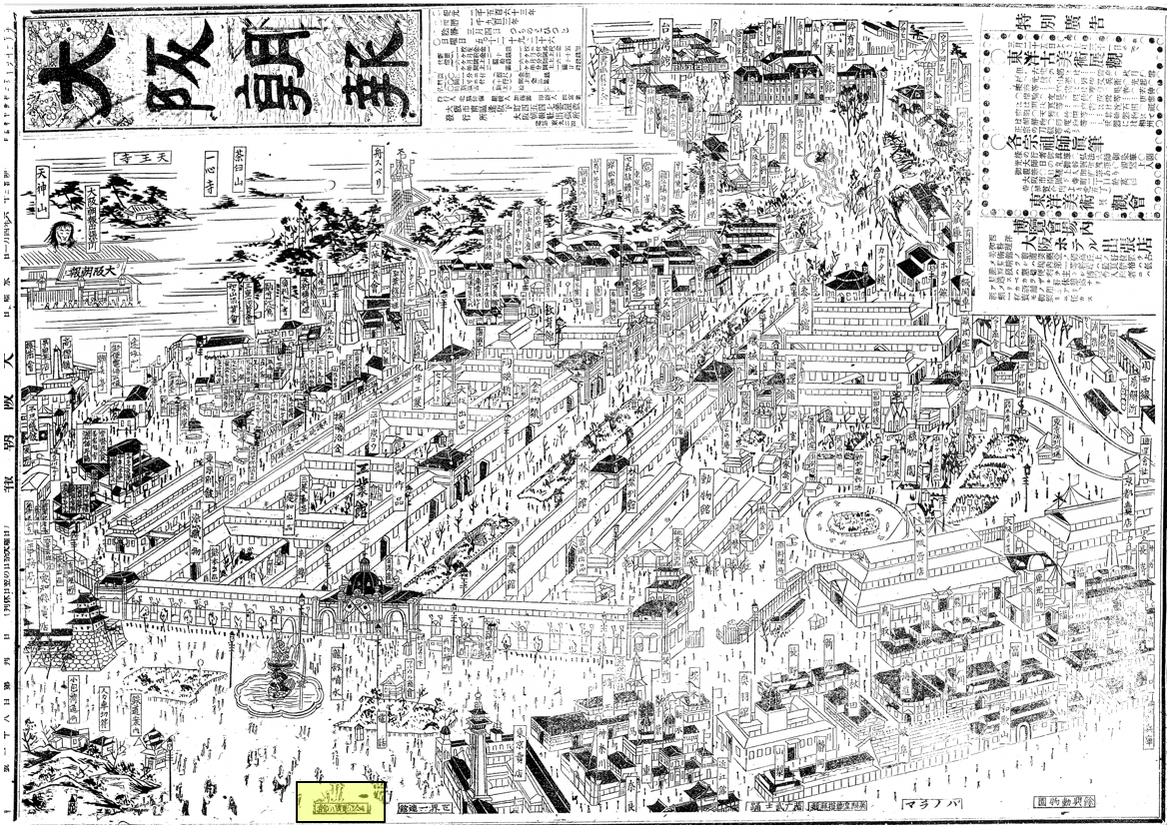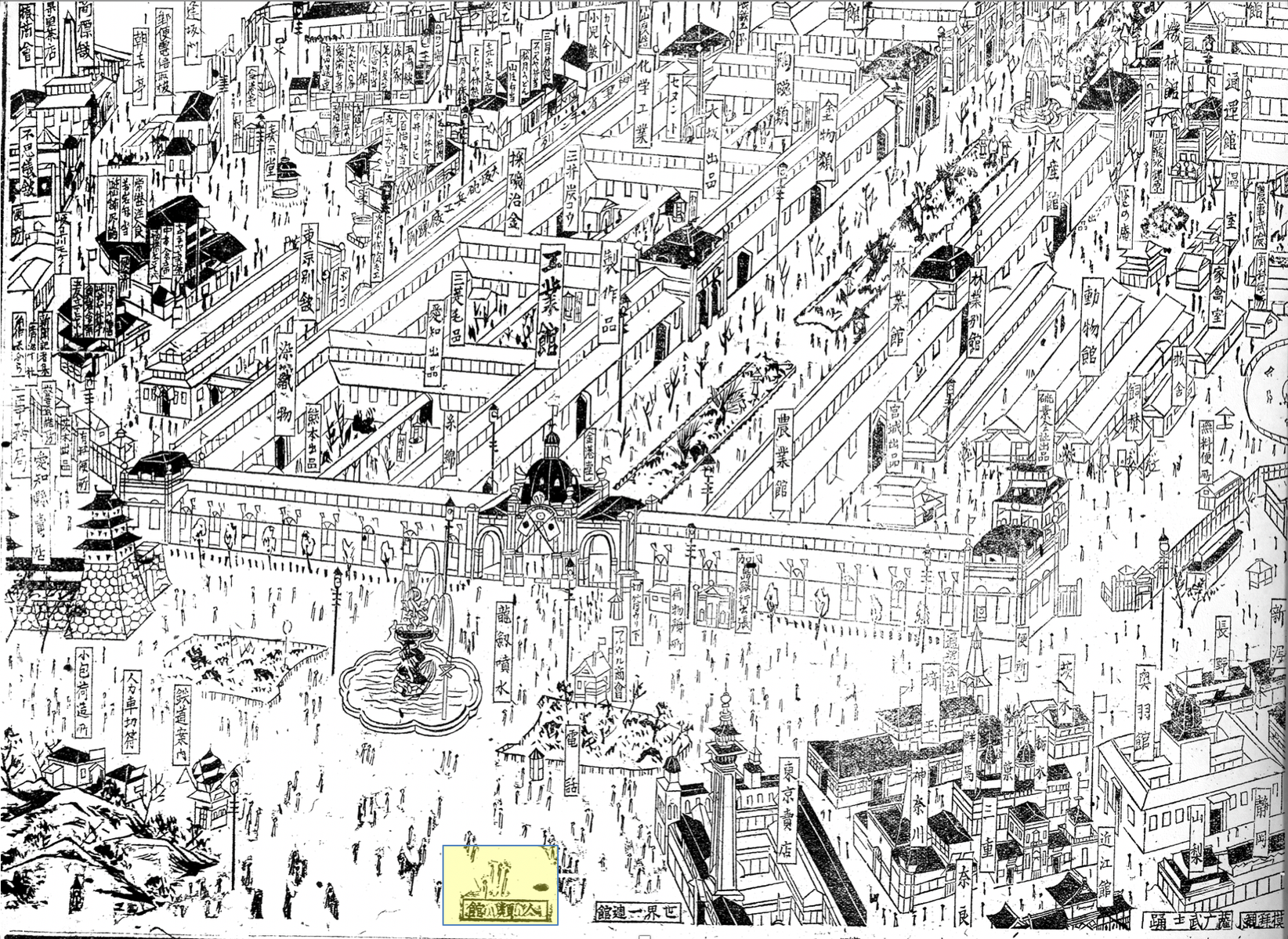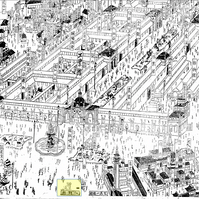 Fushine Kōzō (伏根弘三) 1874-1938

One of the main protagonists of Chapter One of Lost Histories is Fushine Kōzō, who even before his appearance in the Human Pavilion, had already made a name for himself as a leading figure in the Ainu community. A man of considerable wealth, he hired Japanese laborers to work on his farm and spent much of his time trying to improve the educational opportunities for the Ainu. Read one of his speeches he gave in the Human Pavilion here.

Fushine was a famed orator and a well respected elder (ekashi) up until his death, although it is said he died penniless and alone. Anyone looking at Ainu related documents in the late 19th and early 20th century will certainly come across his name and his picture. He is perhaps one of the most well photographed Ainu from this time period.

Fushine's Ainu name was Chanraro, and his nickname was Hotene. He changed his name to Fushine Yasutarō in November 1898, and then to Fushine Kōzō in May 1916. (Lost Histories, p.30).
Fushine is pictured with his eldest daughter Shinko. She died at a young age, but she left behind her own writing, an essay she wrote in 『コタンの痕跡』.
The caption of the postcard reads: "Hokkaido Tokachi Ainu Fushine Kōzō and eldest daughter Shinko." I found this postcard several years ago on a Japan yahoo auction site. I was able to screenshot it before the auction ended. (Corresponds to Lost Histories, p. 65, last sentence).